JD Sports Fashion announced its financial results
UK: JD Sports Fashion, has announced its interim financial results for the 26 weeks ended 29 July 2017. The first six…
---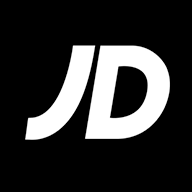 UK: JD Sports Fashion, has announced its interim financial results for the 26 weeks ended 29 July 2017. The first six months of the current year remained exceptional for JD Sports Fashion. The sports retailer's operating profit jumped 29 per cent to settle at £ 103.2 million for the period.
Additionally, JD Sports' like-for-like store sales increased by approximately 3 per cent during the 26-week period. The retailer also noted a significant growth in online sales. The overall sales figure of the company stood to £ 1.37 billion, up 41 per cent from the same period of 2016.
Profit before tax for the first half also increased by a further 33 per cent to a new record level of £ 102.7 million. The sportswear retailer now expects its full year pre-tax profit to be between £ 268 million and £ 290 million.